On Monday my BushBuddy Ultra arrived, after only 9 working days in the mail. I drove by bike to the customs to pick it up, and after I paid a
16,50€ customs-fee I was back on my bike. However, I was already a happy backpacker as I couldn't wait to weight it, so I borrowed the scale at the customs office, and my BushBuddy Ultra is 134 gr!

The box it comes in:



Unpacked in front of the lovely wooden box and the instructions leaflet:



I ordered a Tibetian Titanium 1100 Pot from Ultralight Outdoor Gear on the same day I ordered the BB Ultra, and it was within five working days delivered to my door. Its beautiful, but I won't feel bad about the soot it will collect - its an item I will use, and not an item I put on the shelve to look at. But here it is in its pristine glory:




The BB fits perfectly in there, and together the two are a beautiful couple: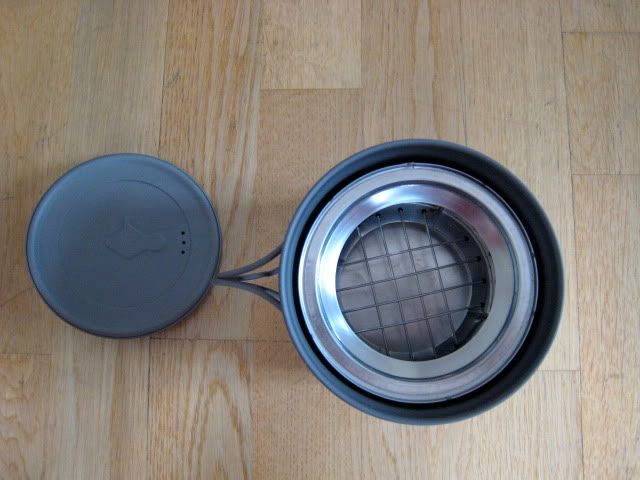 And here in "cooking simulation":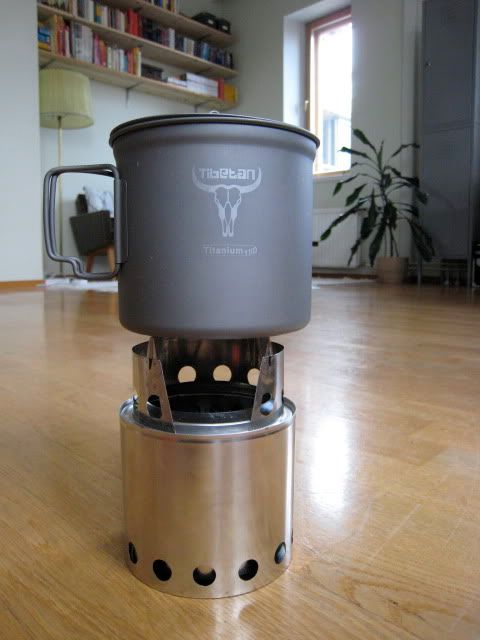 Both go in the packsack the TT 1100 Pot came in: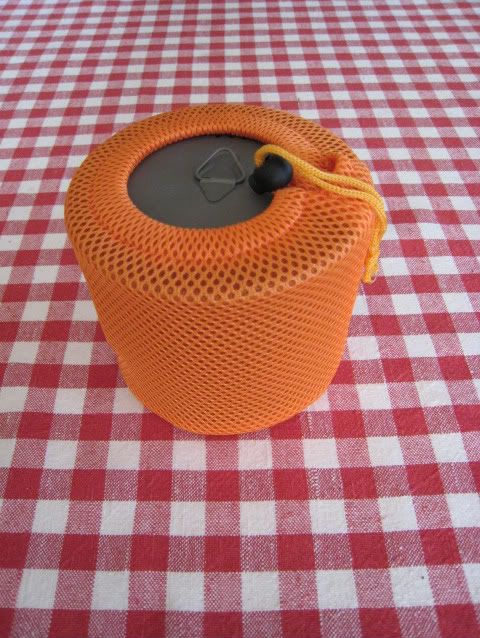 Finally, a comparison photo of my old system versus the new system. Trangia 25-3 UL + the Alcohol bottle on the left, BushBuddy Ultra + Tibetian Titanium 1100 Pot in packsack on the right.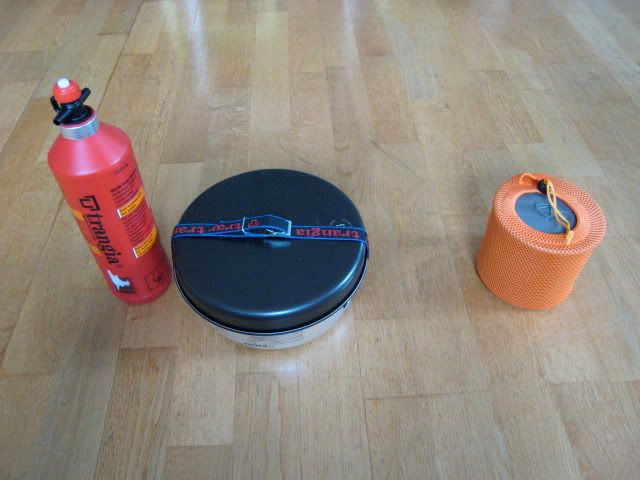 The cold hard facts for the number guys out there:

BB Ultra: 134 grams
TT Pot + Lid: 141 grams
TT packsack: 18 grams

Makes for a total of 293 grams. I will be adding a LMF Swedish FireSteel Mini and some tinder in there, as well as my Spork for cooking. Also a Pot cozy and a wind screen are in the making, so I guess it will increase a bit. But in comparisons to the old system I shaved off around 1700 grams (that includes 1l of Alcohol), so its a lot and a good first step towards a lighter load.

On the price side, I paid 75€ incl. shipping for the BB Ultra + 16,50€ for customs, that's 91,50€, or about the same as the Trangia 25-3 UL set costs. For the TT 1100 Pot I paid about 43€ incl. shipping.

Pictures of the system in action including boiling times will follow during the weekend.