I traded the land this weekend for water and the trailrunners for a boat. My girlfriend and me left to Lahti early on Friday morning, and after meeting up with our friends and a good lunch we headed to the harbour. Our friend kept us in the dark what kind of floating device will act as our mode of transport, and the more surprised we were as we walked up to a beautiful wooden boat: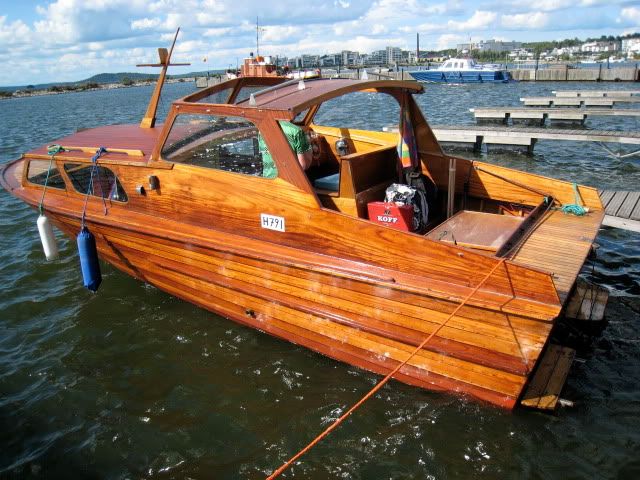 My friend's boat.

We stored our gear in the boat, and soon we land-rats were on the lake, wind in the hair and sun shining down on us. We picked up a friend and his son on the way and then headed to the island where we stayed for the night, Selkäsaari. Walking up from the dock we saw the lean-to shelters in which we slept. We started a fire and then exercised by playing Crocket/ Cricket.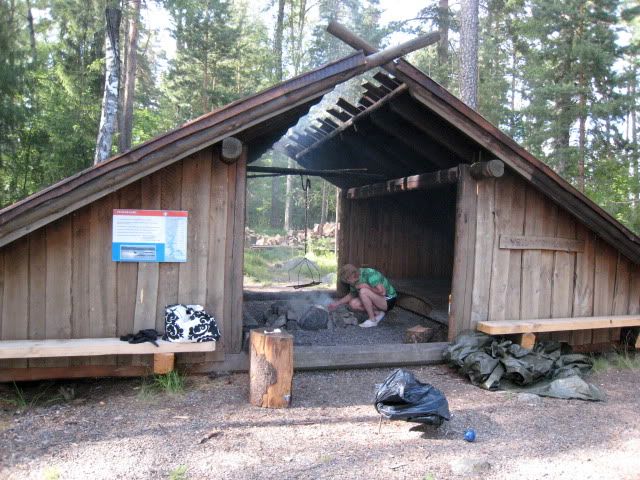 The lean-to shelter in which we slept.



Pancakes...

After pancakes, sausages and corn we started to build the Sauna. It was a laborious undertaking and lasted the whole evening, but if you're blessed with a beautiful sunset these tasks take a backseat and one sits down to enjoy the nature.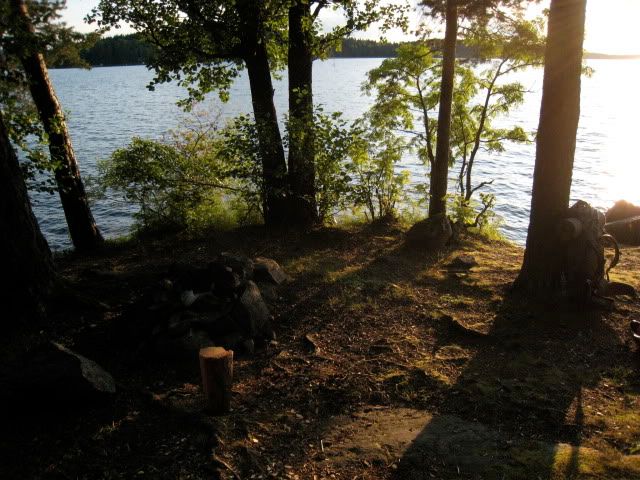 The Sauna, early work in progress.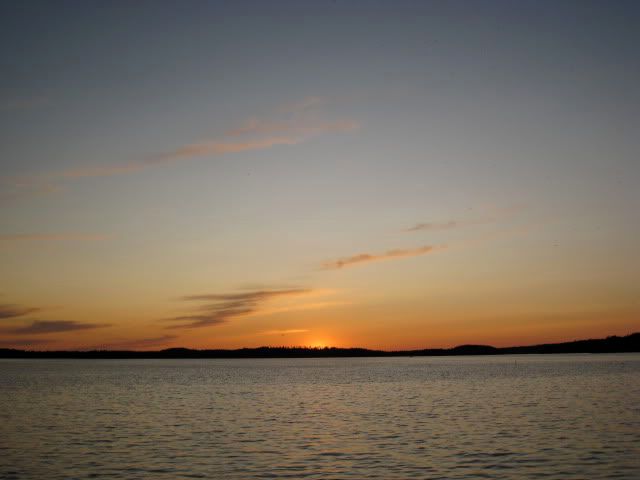 My girlfriend keeps on saying "This just remembers me of Lapin Kulta."

We went to sleep around 1.30 o'clock and continued the work in the morning, after a delicious breakfast it went fast and soon we head it ready.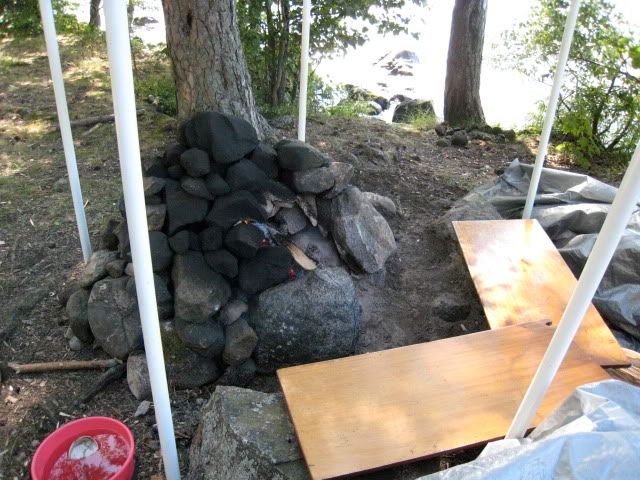 Benches, stove, framework for the tent.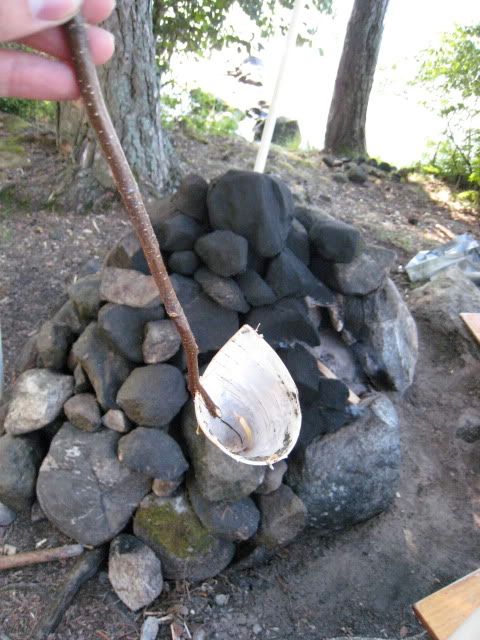 My Hand-made Sauna ladle of birch bark.

The Sauna was excellent, together with a cool beer and good conversations and the swim in the lake in between. We had a rest in the sun afterwards, and then started to disassemble the Sauna tent. A late lunch before heading back to the city by the same beautiful boat ended this trip, which we truly enjoyed. Sometimes you don't need to hike for kilometers to reach a beautiful place, but just need to hop on a boat and drive for a short while =)