We're back! The bus dropped us on Tuesday morning at 09.55 o'clock in Kuru, and we immediately started walking. The first kilometer was along the road, but after a idyllic lake it took a left turn and soon we were walking in the forest. The sun was shining, it was warm and the mosquitos and horseflies were glad we enhenced their day with our sweet blood - I forgot to take Off! with me. We reached the lean-to shelter at Löyttyjärvi after an hour of walking, and had a snack and a little break before we continued.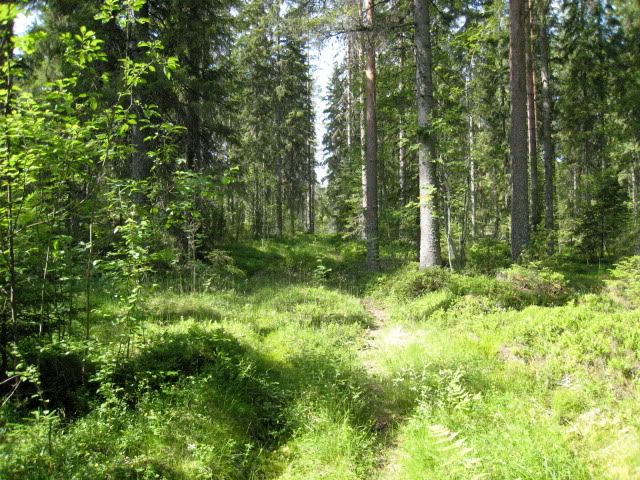 On the road.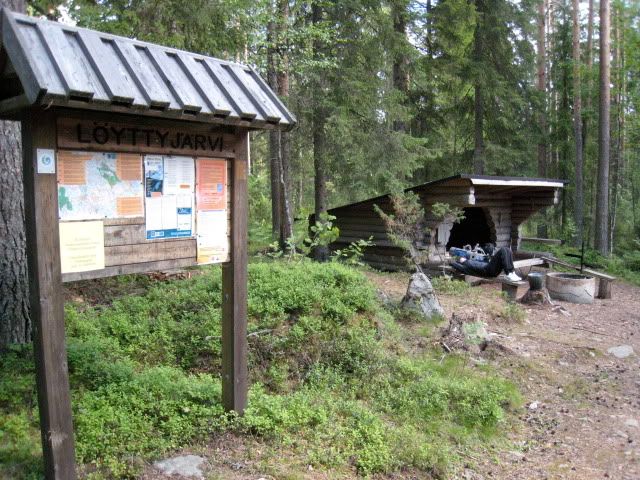 First break.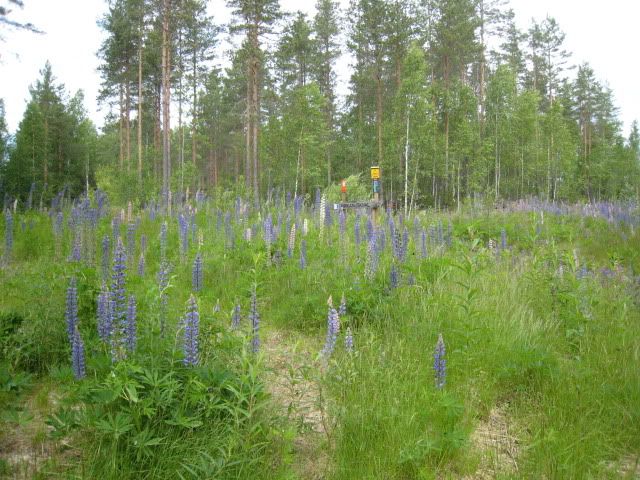 Follow the sign!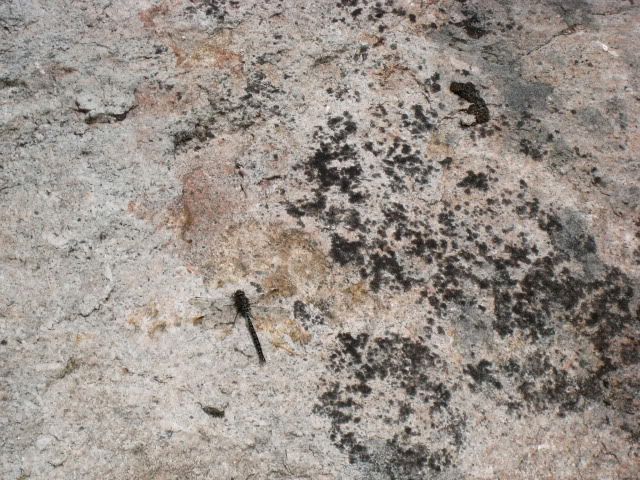 Dragonfly.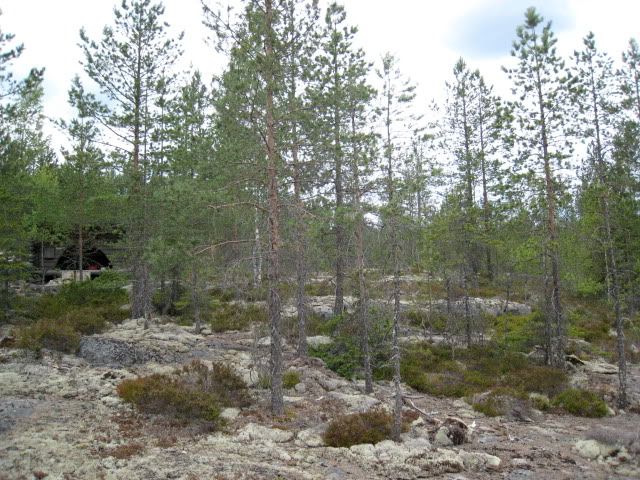 On the left our camp.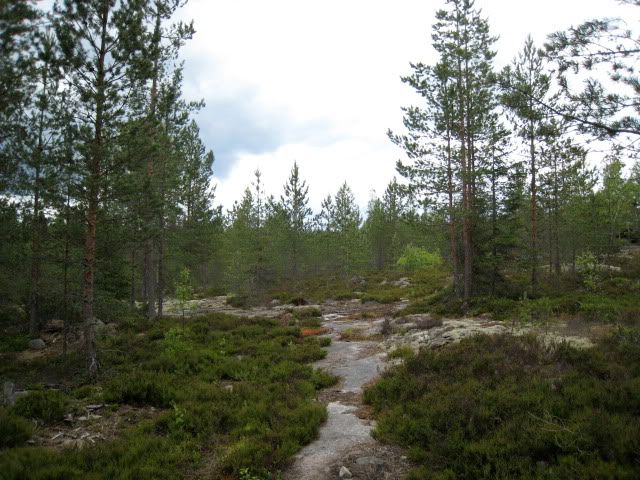 The view from camp.

After another one and half hour walking we reached the lean-to shelter on Koukerinvuori, where we would stay for the night. As we got up rather early - summer holidays mean we get up later than the normal 0630 we get up the rest of the year - Minna had a nap while I was walking around, snapping photos and entertaining myself with some Terry Pratchett and collecting wood to burn in the Bush Buddy.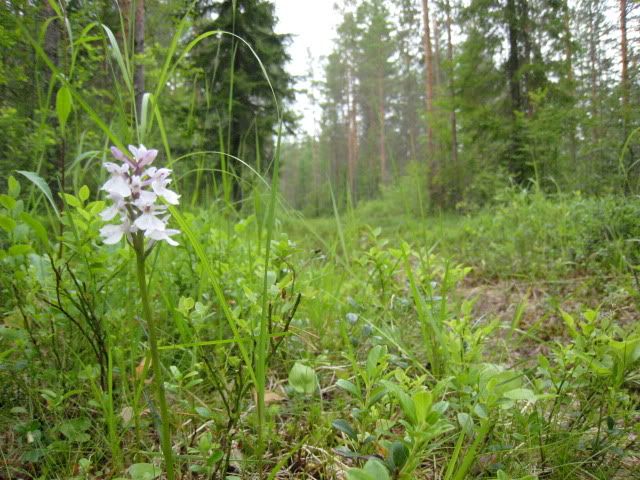 Flowers on the path.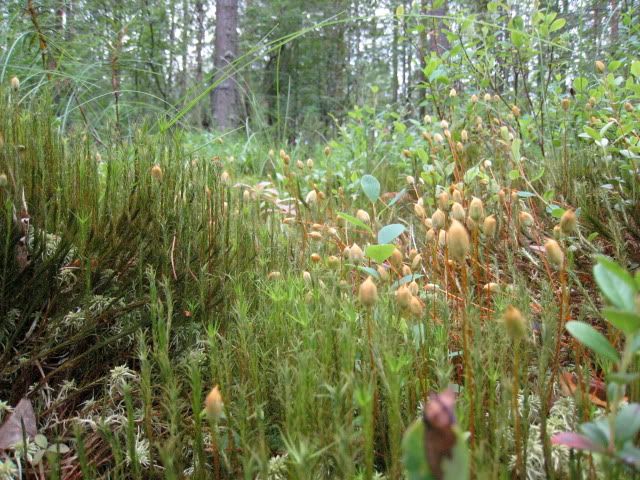 The view of an ant.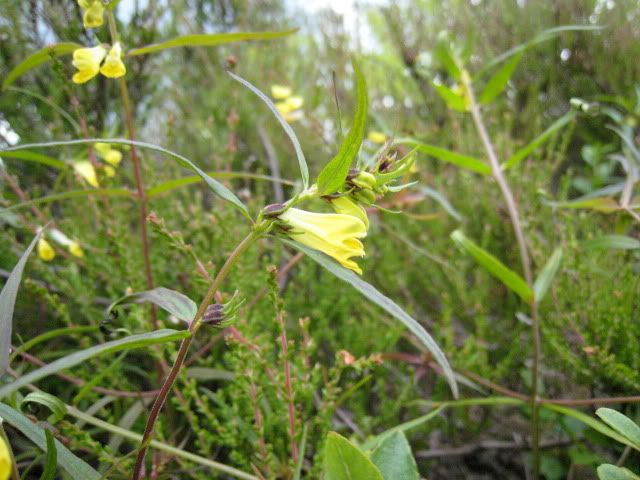 A yellow flower.

Talking, reading, observing the nature around us and taking it easy made the time pass by quickly. I cooked us a delicious dinner, and later made our nightcap before we went to sleep. We both were warm in the Sir Joseph Double Attack, although the bag is a bit to wide cut for us, it could be slimmer. Maybe a good opportunity to look for a more suitable bag. We slept long the following day - it rained during the night - and had a relaxed breakfast. We added some dried fruits and nuts to the müsli, which made it excellent, that will be come a staple food item on future trips. Around noon we started to walk back to Kuru. We decided to walk past by the road, and it was a good decision: heaps of forest strawberries were in one spot, which we eagerly collected!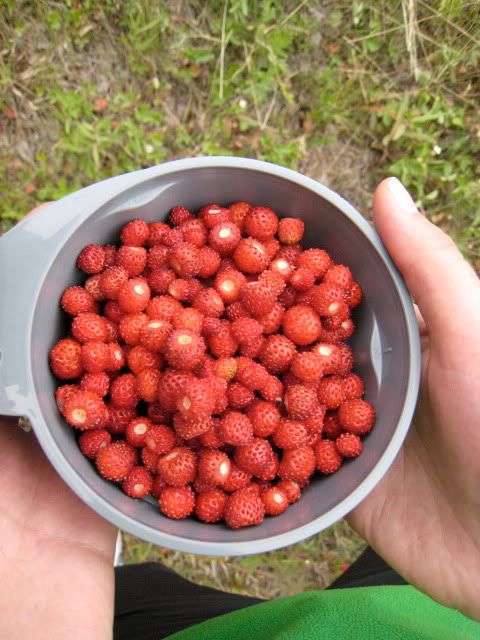 Forest strawberries, collected in less than five minutes! We filled it up till the rim at the next spot =)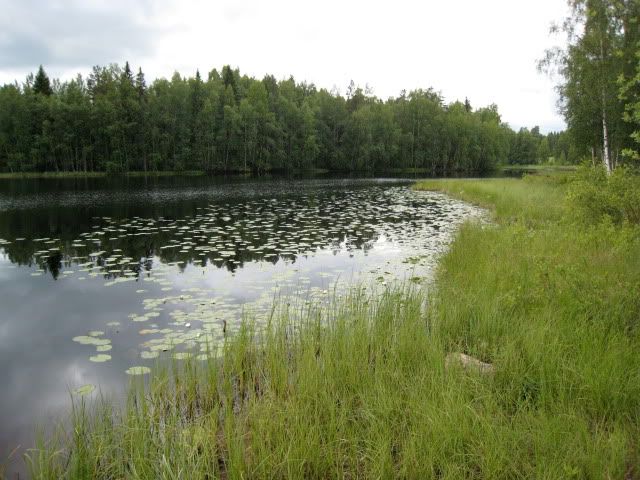 Idyllic, isn't it?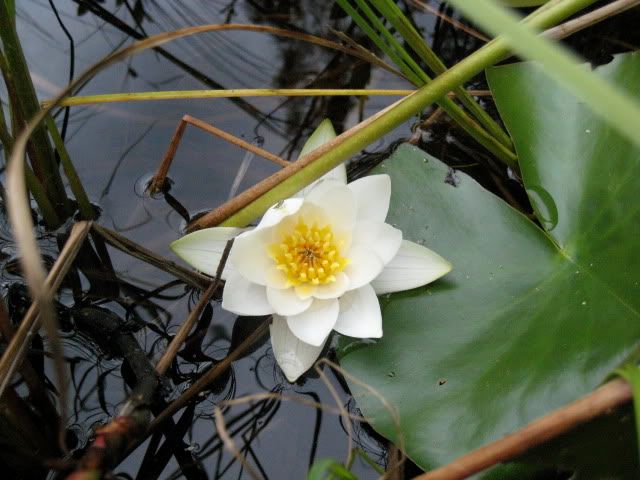 Beautiful.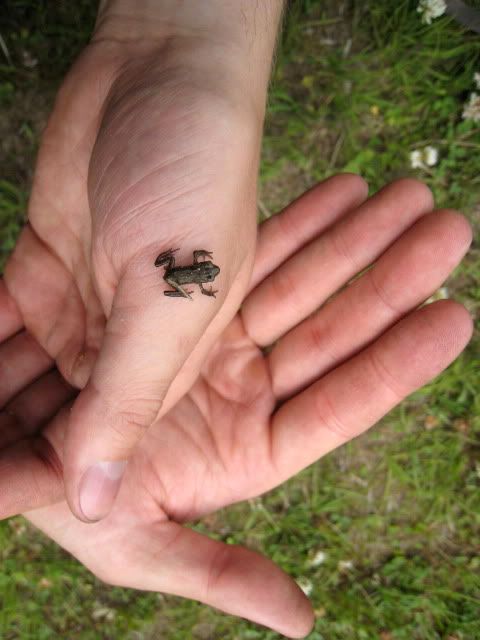 Tiny.

We arrived at Kuru at three, and sat down for a cup of coffee and cake, did some food shopping for cooking at home and caught the bus which brought us safe home. Civilization had us back after a night in the wild, in which I learned that you can use the Bush Buddy also to empty the dry toilet of mosquitos if you put it in there for a while, with some moist wood to burning in it =) The BBU is really excellent, I like it even more than a real fire. It was a beautiful trip, and we might soon go again on another one!