While Roger covered the western side of Scandinavia very well in his recent
Travelling above the Arctic Circle
post, I would like to shed some light on the public transportation in Finland.
Going by train is my favourite travel mode. I like to sit and see the landscapes passing by, the ability to go for a walk in the train and also to read. The train in Finland drives from Helsinki in the south till the city of Rovaniemi, which is right next to the Arctic Circle, and almost everywhere in between.
VR
is the proprietor of the railway here, and you can book online and print the ticket yourself at home already. Very useful, as its also cheaper than buying at the ticket office. The train is reliable and usually on time, except on very cold and snowy days you might need to wait for a while.
Going by bus is also very comfortable, and you can pretty much jump out in the middle of nowhere if that's where you want to start hiking.
Matkahuolto
gives you also the opportunity to book online and print out your own ticket.
Eskelisen Lapin Linjat
operates a bus between Rovaniemi and Kautokeino in Norway (In Kautokeino the
Nordkalottleden trail
starts!). You should be able to get almost anywhere by bus.
Hitch hiking is also a cheap and easy method to travel in Finland. Its a save way to travel if you have a bit of knowledge of human nature - I wouldn't for example step in the car of a guy who has a chainsaw on the back seat ;) I usually travel back from a hiking trip by hitching a ride, as its a lot faster than waiting for a bus. Locate yourself on a spot where it easy for a car to stop and not hinder the traffic, and a sign saying where you wanna go is a benefit. Otherwise a thumb up will do. You normally are not required to pay, but its a good idea to ask if they want some gas money when you get out of the car.
Kimppa.net
one the other hand is the "agency for arranged lifts" and gives you the possibility to find out about people who look for someone who wants to drive with them, or you can put up your own ad if you're searching for a ride. Cheap and easy, as you pay only gas money.
If you're in a hurry, then probably flying will be the fastest method to get from A to B. Ivalo is the northern most airport in Finland, and your best bet to get there are with
Finnair
and
Blue1
. From Ivalo its easy to get to Russia, Norway and Sweden.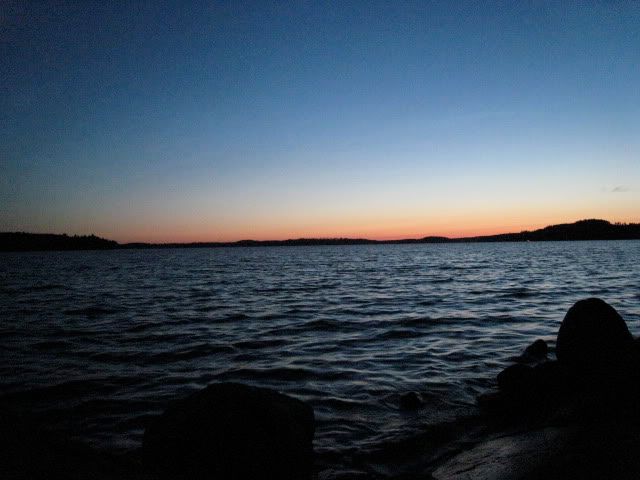 Update:
The bus between Rovaniemi and Kautokeino only operates in the summer time, this year from 27.6. - 7.8.09. However,
Eskelisen Lapin Linjat operates a daily connection from Rovaniemi to Karasjok year around, from where it might be possible to connect to Kautokeino for the people which want to walk the Nordkalottleden. The trip from Rovaniemi to Karasjok takes around seven hours and costs for an adult 76,30€ one way. The Norwegian bus companies which connect to Karasjok to Kautokeino can be found from Rutebok.no or Veolia Transport.