I got myself a Microlight Vest from Rab, and I had it with me on last weeks trip and was thankful for the warmth it gave me in the fresh morning. It also functioned very well as a pillow at night, the 130g of goose down make a very comfortable and kept my head warm at night. Multipurpose items are one of the ideas of UL backpacking, and this piece of equipment will keep you warm and makes a superb pillow, what else do you want?!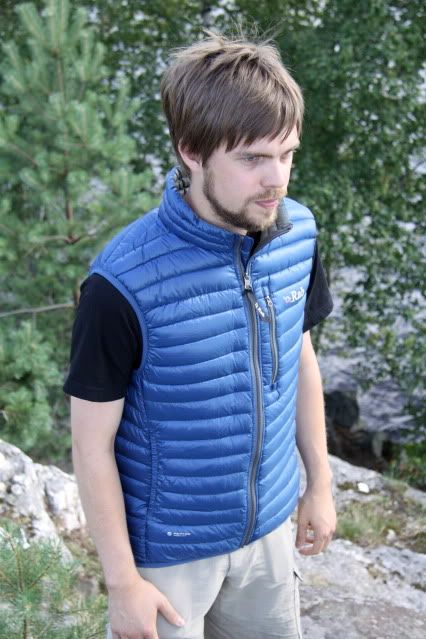 I really like the weight of this beautifully constructed piece of clothing, at 214g in my size S its ridiculously light, and the pack size, as seen in the next photo is what any UL backpacker will like. It packs easily into its own chest pocket, and the elasticized hand pockets are above the hipbelt of my ULA Ohm, allowing me to warm my hands in the pockets. The Pertex outer protects you from the wind, and the collar is useful if its windy as well, protecting your neck and keeping it warm without the need for a scarf or buff.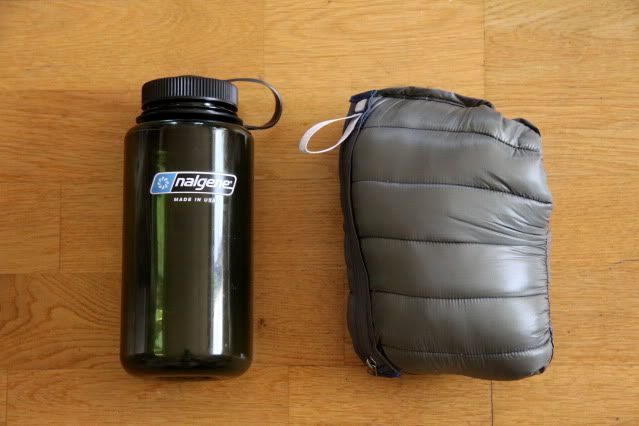 Comparison to a 1l Nalgene.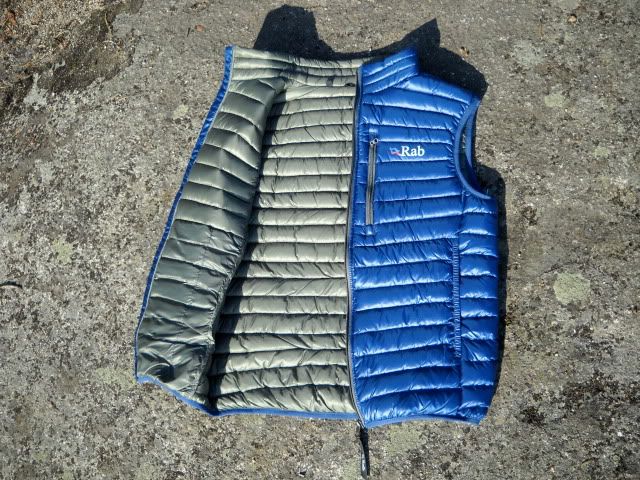 Inside.

The long-term test will be on my autumn trip, about which I will tell more soon. You can get one at Ultralight Outdoor Gear or check for a stockist near you.